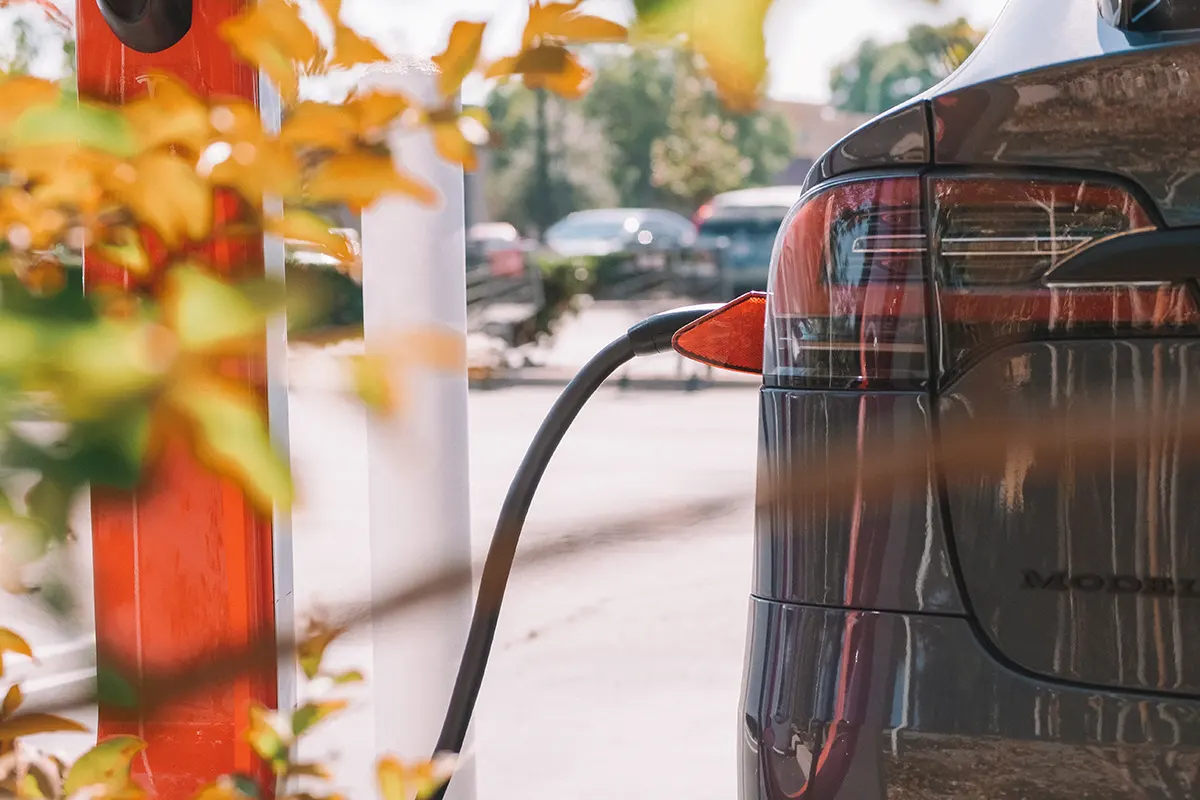 To accelerate the adoption of cleaner, more sustainable vehicles, the Governor has announced a new program to provide grants for electric vehicle supply equipment (EVSE) charging station installations in New Jersey. The $5 million program will be funded by the Department of Environmental Protection's Clean Vehicle Rebate Project and aims to reduce greenhouse gas emissions from passenger vehicles by promoting zero-emission vehicles.
EVSE grant program objective
The grant program aims to provide incentives – through rebates, tax credits, and other incentives – to New Jersey consumers who purchase or lease electric vehicles (E.V.s) and install charging stations at their homes or workplaces. The goal is to reduce the emissions generated by transportation in the state, which significantly contribute to climate change. The EVSE charging station rebates are funded by the State of New Jersey's Clean Vehicle Rebate Project (CVRP). They will reimburse electric vehicle owners for 50% of the cost of installing EVSE in their homes or businesses. Business ratepayers qualify for a rebate of up to $30,000 for the installation cost, and homeowners may receive up to $1,500.
The program allows a maximum rebate per single-family home or business location of up to $1,500.
According to the U.S. Environmental Protection Agency (EPA), an E.V. is any vehicle that has zero tailpipe emissions and includes plug-in hybrid electric vehicles (PHEVs).
"All-electric vehicles are considered zero-emission, but plug-in hybrids have some emissions even if driving on pure electric power only. Electric buses do not qualify for the CVRP."
The program addresses the connection between E.V.s and energy usage. The following links will direct you to the U.S. EPA's "New Vehicle Technologies" webpage for more information on the technology of E.V.s and information about how E.V.s is connected with renewable energy sources.
New Jersey DEP Grant Program Details and Requirements
Note: This new grant program has no application forms or deadlines. It is a 100% grant program with no expense/debt required. If you are already researching E.V. charging station equipment, you should know that New Jersey offers a $100,000 grant for commercial businesses to install EVSE stations in New Jersey. The Urban Transit Hub Tax Credit Program funds that grant.) N.J. also offers up to $7500 for homeowners to install Level 2 charging stations for individual use.
E.V. Chargers of New Jersey did an excellent job at explaining the CVRP's benefits and how to qualify:
The goals of the CVRP are to promote the electrification of vehicles through incentives for purchasers and owners of zero-emission vehicles (ZEVs), e-buses, and plug-in hybrid electric vehicles (PHEVs). The CVRP provides rebates to New Jersey residents (residential and business) who purchase or lease a new ZEV or PHEV. The rebate amount depends on the type of ZEV or PHEV purchased or leased.
N.J.'s Electric Vehicle Charging Grant Program
The Future Is Now!™
1. Eligible Applicants:
Single-Family Homeowners and Tenants
Multifamily Property Owners and Tenants
Landlords are not eligible to receive rebates on behalf of their tenants.
2. Charging Equipment
3. Eligible Vehicles: There is not a specific type of vehicle that participates in the CVRP, nor do you need to be a resident of New Jersey or employed here to participate; however, the vehicle must be newly purchased or leased to qualify for the CVRP rebate amount specified for the specific vehicle type (i.e., $3,000 for a new all-electric vehicle, $2,000 for an electric hybrid vehicle (not a plug-in hybrid), etc.).
4. Charging Equipment Purchases
5. The rebate amount will be determined by the amount of the purchase or lease price of the eligible vehicle. Eligible vehicles include:
REBATE LEVELS: $1,500 – $3,000 (single-family homeowners and tenants); Up to $30,000 (businesses)
6. All charging equipment must have a minimum level 2 A.C. output of 220 volts and 32 amps or more significant.
7. All charging equipment must have a standard grounding transformer on the circuit to provide an A.C. voltage, which will be sufficient for use with EVSE.
8. The property owner or tenant must install EVSE at the charging station location.
9. The rebate does not apply to equipment leased, rented, or sold to a third party (i.e., electric motorhome).
10. No rebates will be issued for residential use of electric vehicles and associated charging equipment if such use blatantly contradicts the guidelines outlined in this application process, as well as the provisions of any existing local ordinance on the parking of electric vehicles. Battery energy storage systems, through-the-wall smart chargers, charge ports, and solar arrays are in addition to EVSE equipment and are not eligible for rebate reimbursement.
11. Electric vehicles must be street-legal vehicles and have a manufacturer's statement on the vehicle that it is "capable of operating without the use of motor fuel." The vehicle must have a minimum charging capability of at least 80 kW (100 HP).
12. All applications must be submitted online at the website:
The U.S. EPA has a page with more detailed information about CARB/EPA's Clean Vehicle Rebate Program, including application forms, eligibility requirements, and more.
The Electric Car Association has an extensive list of state-by-state rebates, tax incentives, subsidies, etc., for E.V.s and charging station facilities, including information on technology requirements and program details. By state:
New York
Pennsylvania
Nevada
EV charging facility specifications can be downloaded from the U.S. EPA's website.
EVSE must meet the following requirements
The charging equipment must be of a minimum voltage of 110-220 +/- 20 volts A.C., with a frequency of 50 or 60Hz and a current capacity that can deliver at least 8 kW D.C. through the charging cord (the charger will not charge the vehicle until the system detects an incoming voltage from the charging cord). The connector on the cord must be either a NEMA style or IEC 60309 type A male receptacle and rated for use at least 40 °C. If the connector on the cord is rated for use at least at ten °C, then a minimum electrical rating of 15 amps should be used.
The charging station must have a transformer with a rating of at least 25 amps and a power factor of 0.95 or greater.
The charger must also meet specific safety standards specified by U.L. and CSA and particular safety requirements specified in the National Electrical Code (NEC) and National Fire Protection Association (NFPA).
A minimum level of insulation must be used between the equipment and the charging station's receptacle so that any excessive voltage from a power line does not enter into the EVSE or charger.
The U.S. Department of Energy has a list of EVSE providers and other related information on its charging station page.
Because the voltage source is A.C., a transformer is almost always necessary to convert the A.C. to D.C. for use with an EVSE device. An EVSE installation may need two transformers, one for each level of EVSE that will be connected to it, as shown in the figure below. An E.V. can be connected directly to a single-phase 120V outlet if it does not draw more than 40 amps (10kW) and the outlet has sufficient capacity for the charging session. Unless the EVSE is in a garage, that outlet cannot be used for charging from an outside source.
The green line represents the voltage coming from a utility transformer. This would be three wires in areas with 3-phase power, but for simplicity, we assume it is a single phase. A current sensor mounted on the line will monitor incoming current and report if anything other than normal household current is detected, e.g., by some transient generator nearby. The voltage and current are observed on the load side of this transformer so that any failure of this load-side transformer will result in no heat or excessive heat being generated by any of the equipment in this circuit.
The two transformers are necessary because the load online will vary depending on the amount of current drawn by the EVSE. If the load exceeds the upper transformer's capacity, no A.C. voltage will be available to charge the E.V., so that it will be wasted. If it is more than that, transformers can step up or down in voltage without any ill effects.
The size of each transformer depends on how each EVSE and charger can draw much current at any given moment. If a particular installation has multiple chargers connected to one transformer each, then all of them should have similar current loads, so this will not be a problem.