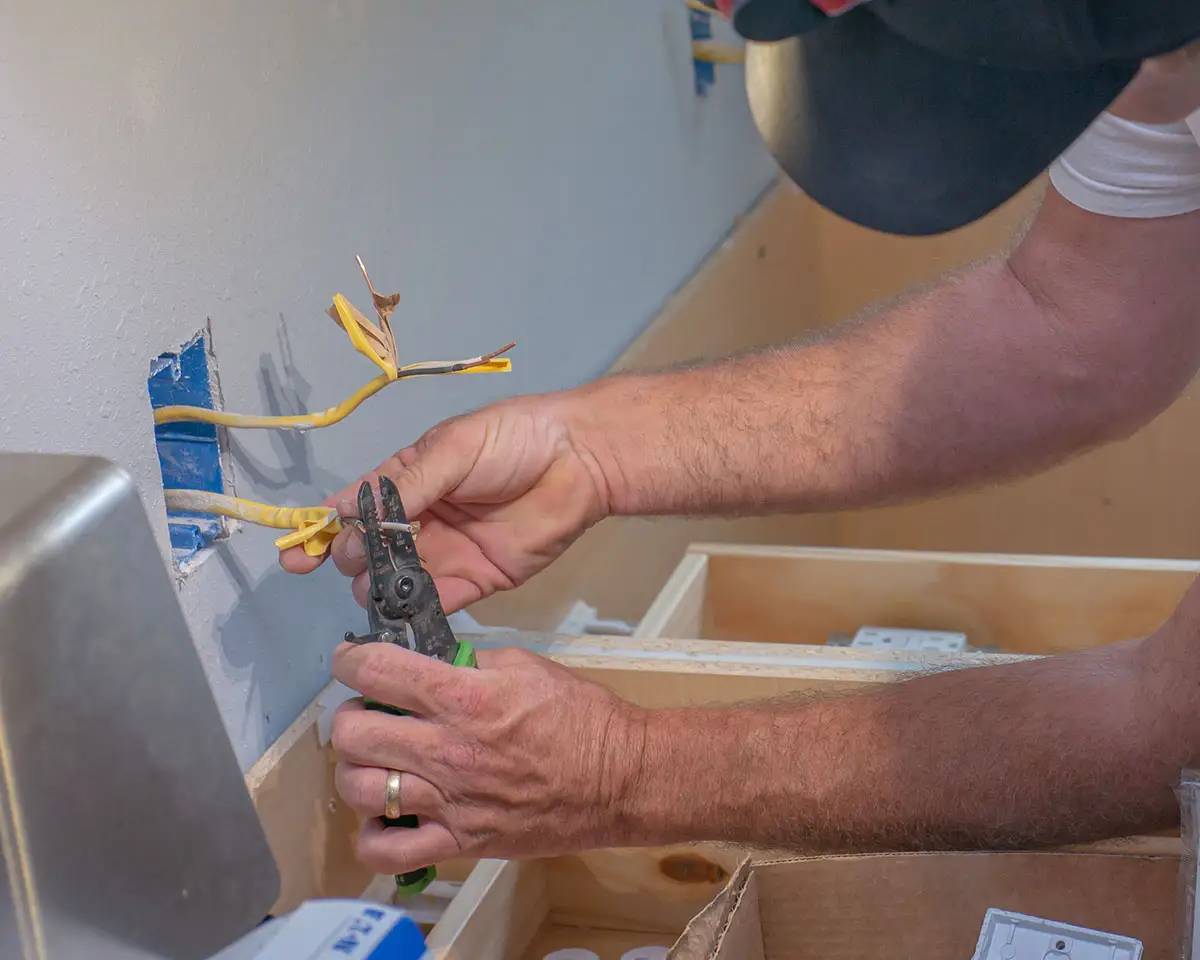 Our Electricians in Montville, NJ Keep the Tradition of Delivering Electricity Safely to You
Our Montville electricians offer valuable design, installation, and maintenance services for electrical systems that follow a tradition of service that ensures electricity is disturbed safely to you.
This tradition of service can be traced back to the late 19th century when indoor electric systems were introduced into homes and businesses on a large scale. The first indoor electrical systems used knobs and insulated rubber wires to deliver electricity using long circuits. These systems were eventually replaced throughout the 20th century by electrical systems that used more durable wiring and more efficient circuit technology.
Today's newest electrical systems feature advanced circuit technology and durable lightweight wiring that is safe to use in all commercial and residential applications. Here are a few reasons why you should consider hiring us to install or maintain these newer electrical systems in Montville:
You Can Trust Our Montville Electricians to Complete Your Project Correctly and Efficiently
You can trust us to offer professional electrical services because we have the tools and training needed to complete your job the right way. Moreover, you can trust us to complete your job in a timely manner because we have the practical experience you need to complete an electrical job efficiently.
Request A Free Quote Today
Our Montville Electricians Can Help You Complete Many Types of Electrical Projects
We have lots of experience helping residential and commercial clients complete many types of electrical projects in Montville. Some of the electrical projects we can help you complete include:
Designing, Installing, and Maintaining Electrical Systems
Today's modern electrical systems feature designs and parts that are difficult to install and maintain on your own. Moreover, designing these systems correctly requires a deft understanding of how electricity flows through these systems that is difficult to acquire
without proper training.
We can help you overcome these problems by designing, installing, or maintaining modern electrical systems that are safe to use in homes and businesses. We make it easy to design, install, or maintain modern electrical systems in Montville because we work directly with our clients to ensure that each project meets their unique needs.
Updating and Installing Wiring in Buildings
One of the most common electrical projects we complete every day is updating and installing wiring for electrical systems in commercial and residential buildings. No wiring project is too large or too small for us to complete because we use a structured step-by-step approach that makes sure each wiring project we complete exceeds New Jersey's tough building codes.
Installing Lighting and Alarm Systems
Today's lighting and alarm systems feature complex electrical systems that are designed to use electricity more efficiently. We can help you install these systems at a time that is convenient for you because we offer an easy way to schedule an appointment with one of our Montville electricians that can help you take the guesswork out of installing a lighting or alarm system.
We Also Offer 24-7 Emergency Services
We understand how difficult it can be to find a licensed electrician in Montville who can help you in an emergency. That's why we offer 24-7 emergency services that can help you resolve electrical emergencies at your home or business efficiently. We make it easy to help you in an emergency because we make sure we have enough electricians in Montville on stand by to help you during an emergency.
About NextGen Electric
We have offered New Jersey residents high-quality installation and maintenance services of electrical systems since 2010. Since then, we have grown into one of New Jersey's most trusted electrical service providers by offering high-quality work and outstanding customer service that is a tremendous value to our clients.
We are excited to branch out to the Montville area because its beautiful neighborhoods and high quality of life make working as an electrician an enjoyable experience. As a result, please contact us today at 201-321-8949 to learn about how we can help you complete your next commercial or residential Montville electrical project.
(201) 321-8949
"Our experience with Nextgen Electric was excellent - Joe (the owner) was on time and was excellent at communicating throughout the job. They cleaned up the work area and installed everything professionally. Great work!

Jason B.

Customer