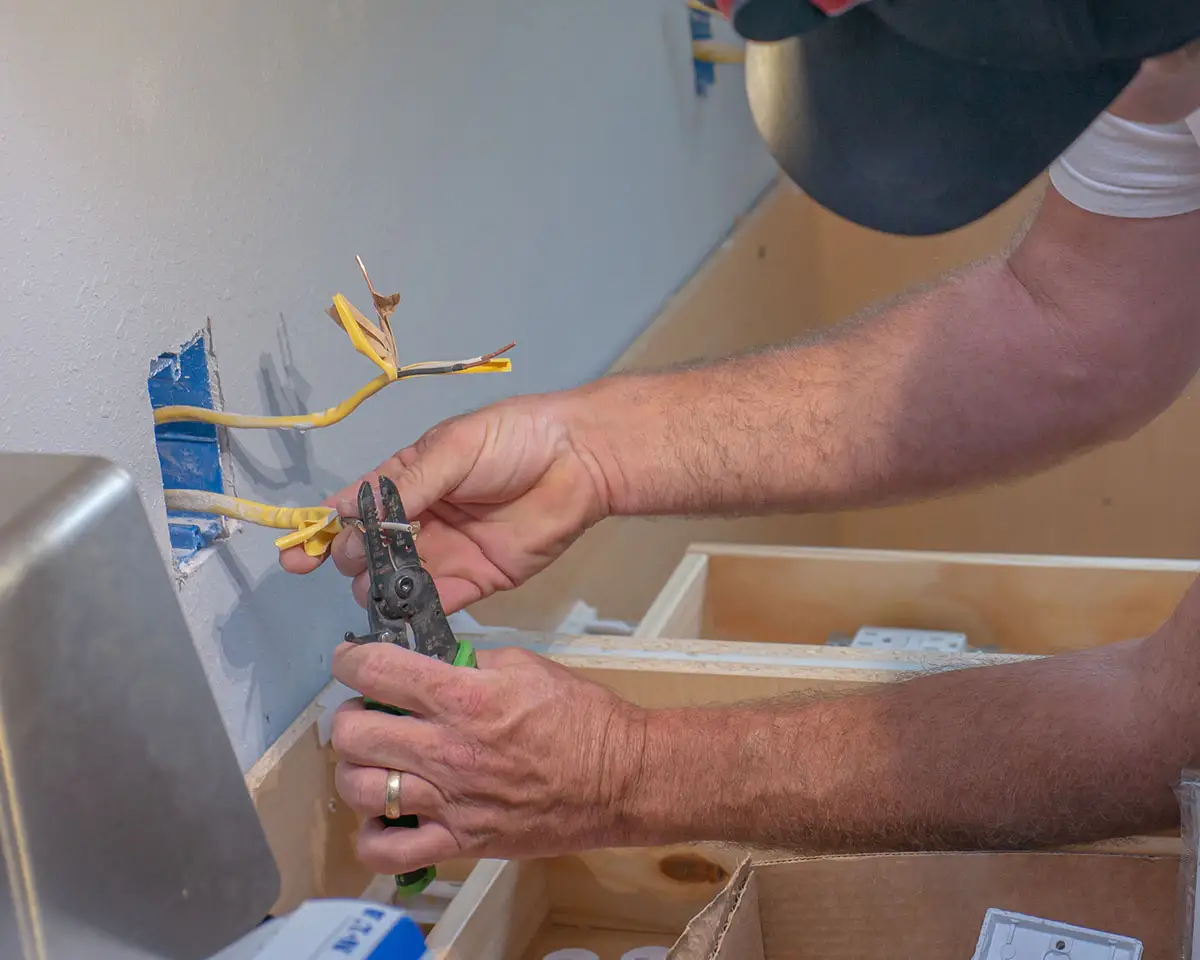 Looking For Electrician In Caldwell, NJ?
Are you having a project that requires the service of a professional electrician in Caldwell, NJ? You're in the right place. Electricity is essential, almost a basic necessity for any commercial or residential building in the U.S. If the electrical connection of your commercial or residential property malfunctions, several things especially those that depend on electricity to run will not work if you don't have a backup generator. It is therefore important to look for a professional electrician near your area who will handle electrical emergencies when they pop up in your home or business property.
At Nextgen Electric, we deal with all kinds of electrical work including installation, repair, and maintenance. Our electric company does not only have the best electricians in Caldwell, but also the most reliable ones in the entire New Jersey state. We are committed to providing the best electric services you'll ever experience in the industry at a cost-friendly price. Visit our offices in Caldwell or call us today and we will brief you on how you can benefit from what we offer.
What Our Electricians Can Do
For many years Nextgen Electric has been providing commercial and residential property owners in Caldwell with reliable electrical solutions. Our team which is made up of licensed, insured and bonded electricians has the skills and expertise to handle any kind of electrical work you'll ever need. From installations and rewiring to repairs and maintenance, you can always rely on us for top-notch solutions that meet or surpass your expectations. Meet our team of electricians today by booking an appointment with us. We are here to make sure you're able to get the most dependable electrical services at a very friendly price.
Installation, Repair, and Maintenance of Electric Connections
As the most reputable electric service provider in Caldwell, our main purpose is to plan, maintain, install and repair electrical wiring systems in Caldwell and its surroundings. At Nextgen Electric, we have state-of-the-art electrical tools and our electricians are well trained, all of which ensure the best in terms of electrical work is achieved in a timely fashion.
From designing and installation to maintaining and repairing electrical systems, we have all it takes to ensure your residential home or business property has electric appliances that function reliably and safely.
Providing Professional Advice
If you're not happy with the electric connection running in your commercial or residential property in Caldwell, it is important to seek the professional help from an experienced and reliable electrician in the area. At Nextgen Electric, we offer an entirely free consultation and estimate on the different services we specialize in.
With us, there are no hidden charges, and we are committed to delivering reliable and durable solutions that will serve you for decades.
About Us
When you want an expert to handle the electrical work at your Caldwellhome or business property, you can count always on us for high-quality yet affordable services. Whether you want to rewire, new electricity installation, repair for exiting electric problems, or safety electrical inspections, you're sure to get the best electricians in Caldwell when you look for Nextgen Electric pros.
At Nextgen Electric, we provide high-quality residential and commercial electrician services. Whether you hire us to handle your home or business electrical needs, be certain to get superior quality service you can depend on.
The top-notch skills and experience that our electricians have along with the latest tools and equipment we've invested in are all vital to ensuring you get the fastest and safest electrical solutions that are unmatched in the industry. Let our professional electricians handle any kind of electrical work you have at hand by calling us today.
Timely and Dependable Electrical Work
We are dedicated to providing extremely reliable electric installation, inspection, and repair solutions within the shortest time possible. Electrical works including rewiring, new wiring, or repairs are activities that require immediate attention. We work round-the-clock and our team of electricians is always available to ensure your property has the safest electric system possible.
Whether you need new installations, rewiring or large repairs done, our company can fix any kind of electric issue any time you call us, whether during the day or at night. If you are experiencing a problem with your home's wiring or if you need new electric components installed in your business don't hesitate to call us now. We are ready to restore that peace of mind you've been enjoying by making sure that all the electrical facilities and equipment in your property are running effectively and efficiently.
Electricians You Can Count On in Caldwell, NJ
When you need an electrician in Caldwell with excellent reviews, you can always count on our team of experts here at Nextgen Electric. For extra info about our electric services, ensure to call us today for a free consultation on what we provide to home and business owners in Caldwell, NJ.
"Joe was an absolute pleasure. He is reliable, professional, and knowledgeable. There is no doubt in my mind that when I recommend him to others, the same quality service will be provided. I look forward to doing business with him again in the future. If you want the best, you need to hire the best.

Joseph L.

Customer