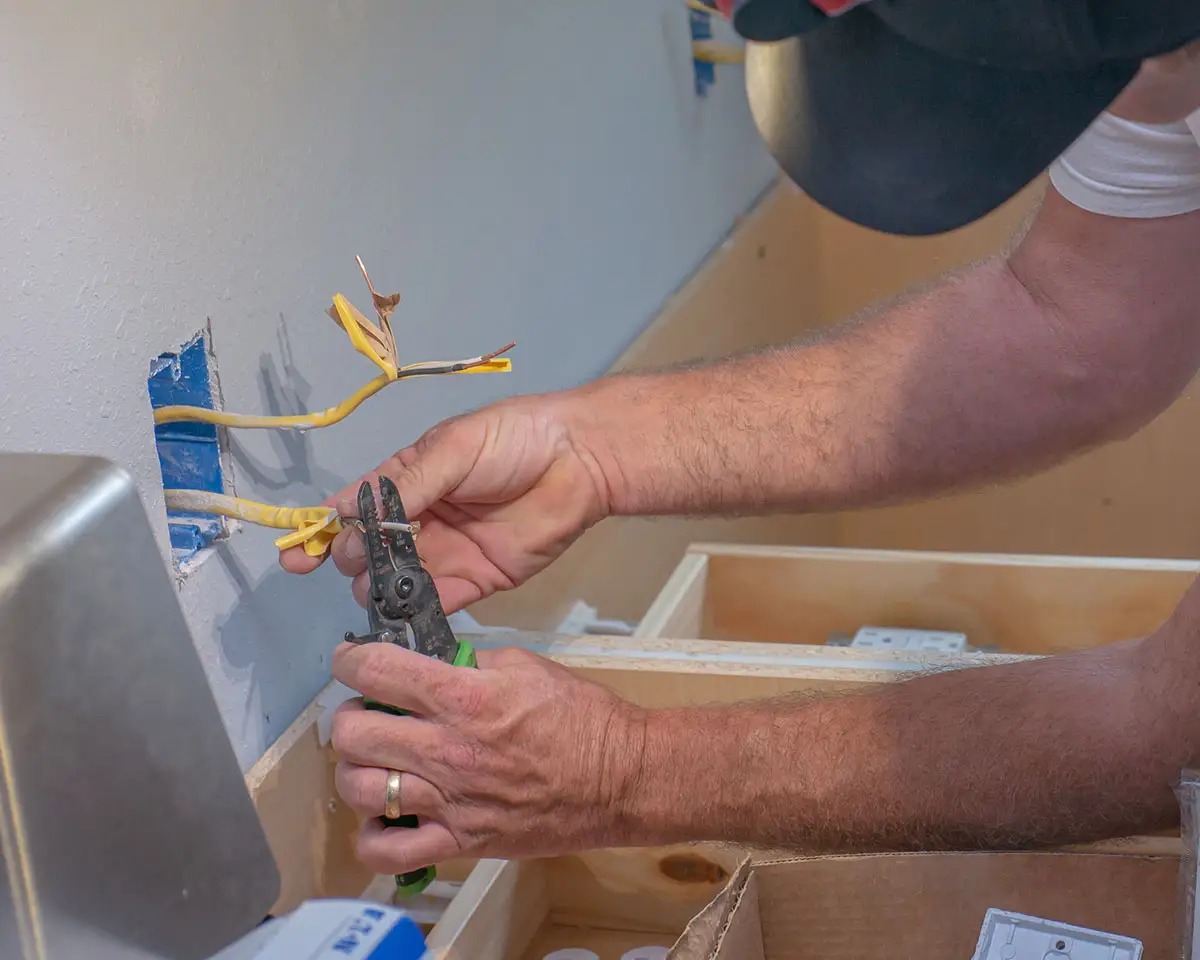 Electrical Services in Livingston NJ
The safety of a home is the important reason an electrician is a crucial team member needed when building a new home. The risk involved with electricity are numerous, and getting a Livingston NJ electrician will help properly ground the pieces.
Electricians rely on their training, skill, and experience when installing a new home. Starting with a full inspection, a qualified, certified, and licensed electrician will advise on wiring and install them. They will add necessary outlets while including all the circuits for safety purposes.
Electrical Work In A New Home
Electricians assemble and install all electrical systems in the newly built home. Nextgen Electric will work on electrical systems such as heat, light, air conditioning, power, and refrigeration. The result is often undertaken when the building is partially built before finishing. A qualified Nextgen electrician, serving Livingston, NJ, will follow the blueprints and the installation's wiring diagram. A professional and ethical electrician will follow the bureau of labor statistics guidelines and the national electrical code (NFPA 70).
Choosing An Electrician
When building a contemporary home, the most crucial aspect is the smart appliances making the need for an electrician vital. It's necessary to take a closer look at the Livingston NJ electrician you pick. The quality that you cannot overlook is:
Power of Deduction
There are instances that the structural build of the home on paper is different from the actual construction in some areas. A good electrician will ensure that they can easily deduce the work at hand accurately, remain calm and professional and logically help get the dream home wiring in order.
Transparent
Changing some interior designs is common to homeowners looking for a dream home. The electrician you choose can communicate the new challenges presented and ways to resolve them. Communicating clearly and remaining honest will ensure that a custom-made solution is available for a beautiful end product.
Time Management
An electrician needs to understand some timelines that need to be adhered to, especially when working with other teams. Project cost, including labor, should be accurate to avoid delays, hence the need for experience to ensure the home completion ends within the timelines.
While nearly every job, the ability to work together with others is great to have as it offers a sense of reassurance and comfort as an upcoming homeowner in the small town of Livingston, NJ. For a narrower search, check on licensing and overall reputation from reviews and word of mouth.
Request A Free Quote Today
(201) 321-8949
History of Livingston NJ
Livingston's history started when 101 settlers moved west from Newark in 1699. Today, it is part of eight other municipalities. Statistically, the town's incorporation was on February 5, 1813, curved expertly done from Fairfield previously Caldwell and Springfield. Its name comes from its first Governor, William Livingston. His family coat of arms was also used as the community and town's seal.
Economy
The American community 2013- 2017 survey lists Livingston as one of the highest-earning communities. A median household income is averaging over $150 000. It's double the countrywide annual income of $76,000. Making it rank 14 in the list of states of over 10000 residents.
With over 3 million new homes commissioned to be built yearly, Livingston takes a considerable portion of newly constructed homes. With more disposable income, the construction of new houses is smartly improved. The primary source of income is lumber and farming. It has shifted more towards dairy farming, where there is the need for electrical work to help with milking the cows. Smart homes have gone a long way to ensure that glasshouses are possible, and thus more people are turning to electrical appliances like electric shutters for privacy needs. The decision for many to get a modernized functional house is getting the right tools as statistics show that it has only one in a thousand cases of crime, making Livingston safe to invest heavily in fixtures and electric work, thus the need to call Nextgen Electric.
Contact Nextgen Electric Today
Nextgen Electric, serving Livingston NJ, stands tall as a great company helping to get the house in order. Calling in is free, and guidance is offered to all those seeking to get an estimate of their homes. By placing the homeowner's needs first, we work to ensure safety is guaranteed in alarms, heaters, and even lighting, among others. With numerous licensed, professional electricians available, you can look at our portfolios to be sure we are indeed qualified to enjoy your new home in peace.
"I've used Nextgen for several projects and I will again in the future. I'm a general contractor and finding professionals who make my job easier is the name of the game. Thanks for making my projects happen on time and on budget. See you on the next one.

Zachary D.

Customer