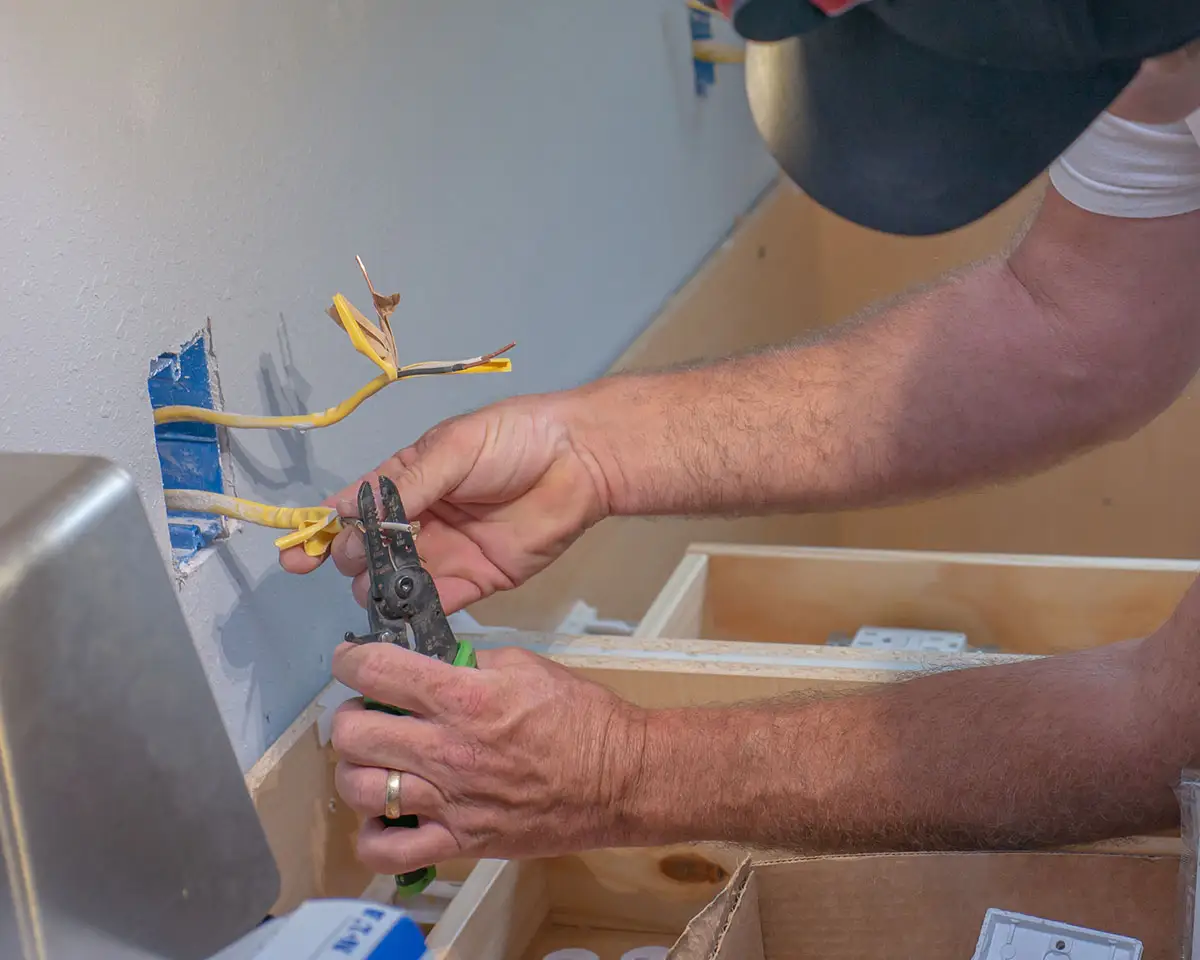 Electrical Services in Parsippany, NJ
Parsippany–Troy Hills Township, popularly known as Parsippany, is a town in Morris County, New Jersey. It is just a short drive from Morristown.
The most significant area in the town is its residential district, which includes over 10,000 homes. Many of these homes have wiring systems that are either outdated or insufficient for modern needs. These homes would benefit from an electrician. An electrician could assist homeowners with what they need to have up-to-date wiring and electric systems.
Parsippany is also home to several major corporations, including the following:
Securitas Security Services
Avis Budget Group
Budget Rent A Car
Actavis
These businesses create an ever-growing need for an electrician specializing in advanced electrical needs.
Parsippany's average home or business owner doesn't usually understand how wires connect and affect things like lighting, heating, and air conditioning.
However, the reality is that homeowners and businesses don't need to stress themselves with the intricacies of electrical systems. An excellent electrician should handle everything electrical for them. He should give them an overview of their systems and what could happen if something isn't working correctly. He can also give them tips on preventing problems from coming up.
Some electrical companies also offer additional services, such as electrical system design and installation. With this type of service, electrical companies can help homeowners plan out a new electrical system and install it for them.
They can provide you with a drawing of your new electrical layout to understand the finished product. All you have to do is sit back and wait for the electrician to finish their work.
Some electricians will also provide electrical repair services. Some electrical systems are much older than others, and some may need to be modified or updated to function properly. This is all the work of your electrician.
Whether it's just a few wires that need to be re-wired or an entire system that needs to be worked on, it's a good idea for homeowners to get in touch with an electrician. This electrician should be able to provide them with complete electrical repairs.
Request A Free Quote Today
Finding An Electrician in Parsippany, NJ
It's essential to choose a competent and professional electrician whenever needed. Electrics is one sensitive field and, if not handled properly, can result in many problems.
On Bloomfield Avenue, Caldwell, you can find Nextgen Electric. We offer and extend our proficient electrician services as far as Parsippany stretches.
Nextgen Electric is a reputable electrical company offering the best electrician services to the people of Parsippany. Established in 2010, we have over ten years of experience providing electrical service and maintenance. We are an electrician for residential and commercial properties in the greater Parsippany area and New Jersey in general.
At Nextgen Electric, we specialize in many areas. They include the following:
Commercial and industrial work
Residential work service, repair, and maintenance
Recessed lighting installations
Home service electrical calls
Electrical troubleshooting
In addition to commercial and industrial work, Nextgen Electric also offers safety inspection services. Electrical safety inspections assist homeowners in identifying electrical problems.
At Nextgen Electric, we are pleased to serve the needs of all of our customers. Our reliable, courteous, and helpful staff are sure to make you feel at ease with your electrical service needs. We strive to provide an exceptional customer service experience by consistently providing the highest quality services.
Since our establishment, we have created an excellent track record of producing top-notch electrical work and customer service.
As electricians, we are dedicated to keeping the Parsippany community safe from all dangers associated with faulty electrical connections and electrician negligence. You can trust us with your home or business.
We are up to the task, whether residential or business electrical needs. It's no wonder why we are one of Parsippany's most trusted electrical service providers.
All our services are insured for the safety of your property. Our work is performed by licensed electricians that have passed all required tests. Their expertise and experience ensure you safe services throughout your property. We also charge affordable prices for all our Parsippany customers.
For a free estimate, contact us today. Our customer call services are ready to serve you 24/7.
(201) 321-8949
"Our experience with Nextgen Electric was excellent - Joe (the owner) was on time and was excellent at communicating throughout the job. They cleaned up the work area and installed everything professionally. Great work!

Jason B.

Customer