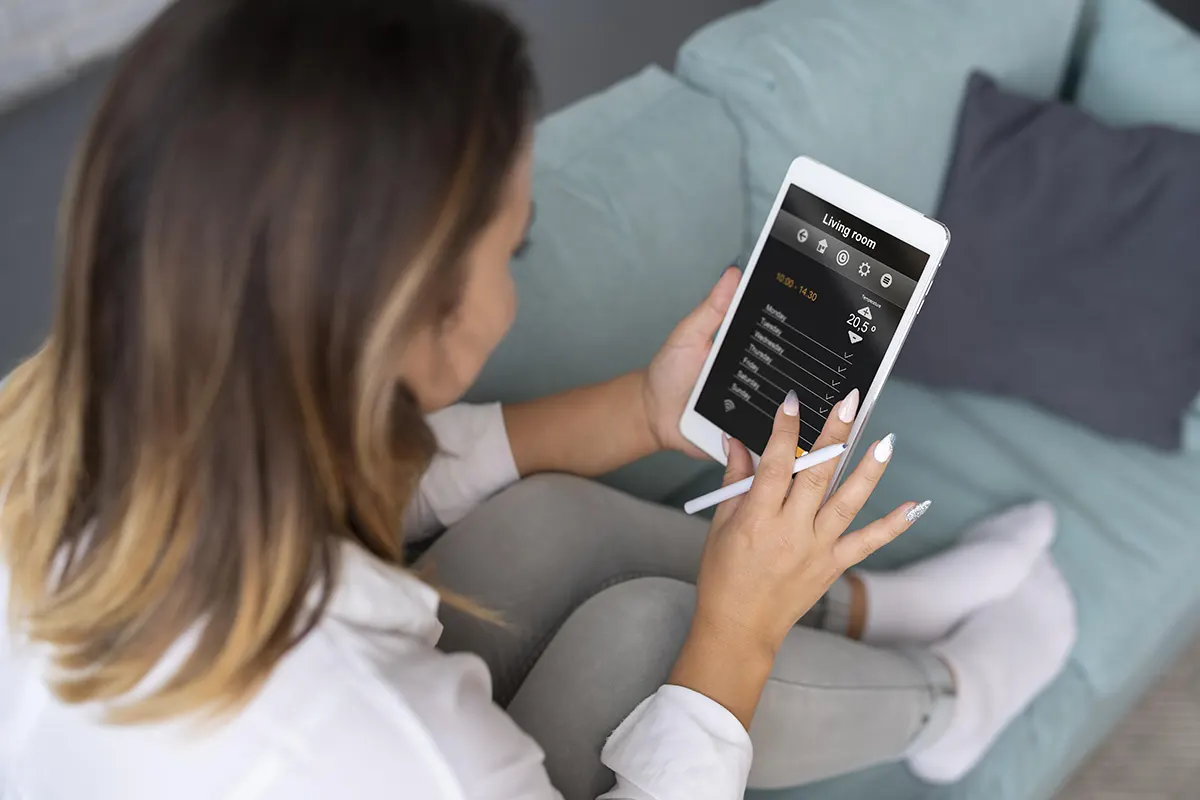 Home automation has become a popular trend in recent years, with many people looking to save money and improve their lifestyles. There are many benefits of Home Automation, such as reducing costs, improving safety and increasing convenience. Here are some popular technologies that have been used to create Home Automation systems and what benefits they've had for homeowners.
What Are Home Automation Technologies?
Home automation technologies can be divided into two categories: voice and touch. Voice home automation technologies allow users to interact with their home appliances through a voice command. Touch home automation technologies enable users to use touch panels or mobile devices to control their home appliances.
Touch home automation technologies have been used to create Home Automation systems for many years. Still, they've become more popular in the past few years because they offer many advantages over traditional voice home automation technologies. For example, touch home automation systems are cheaper to set up and use than voice home automation systems, and they're often easier to use because you don't need a lot of training to use them.
What Benefits Have They Had For Homeowners?
Some of the benefits of Home Automation have included:
Reduced costs: By using Home Automation systems, you can save money on your energy bill and reduce your overall maintenance costs.
Improved safety: With Home Automation, you can reduce the risk of accidents and injuries in your home.
Increased convenience: By using Home Automation systems, you can improve your lifestyle by reducing the time you spend getting ready for bed or getting things done in your home.
Improved security: Automation systems allow you to monitor your home remotely, and many systems come with integrated alarm systems.
Reduced stress: The Automation system can limit stress by helping you take control of your home so that you'll always know it's in good condition. It also minimizes manual processes so that you don't need to physically drive to your home or spend hours communicating via phone, text or email to give direct commands.
Lower utility bills: The Automation can help you save at the foundations in the home by improving efficiency and monitoring the amount of energy or water used inside your home. Some solutions can also help pinpoint where leaks are within your home so that you can better focus on fixing problems before they become more costly.
Add value to the home: Such as energy-efficient intelligent control systems. Others are tailored more to entertainment, beauty and comfort, such as LED lighting options that can influence a space's appearance and sense of aesthetics.
These features can reduce stress, lower energy costs, and make your home more appealing to potential buyers.
How Do You Choose A Home Automation System?
First and foremost, a few Critical Things are Running Your Business that should guide you through the different Automation Home system options you have to choose from.
To choose an intelligent solution, make sure the system addresses those critical issues listed below:
Product reliability: The system must be reliable for all electrical systems and devices. The last thing you want to deal with during a late-night crisis while your kids are sleeping is a lack of service. Reliability is especially crucial around the clock.
Low maintainability: Change is what the world requires and has in mind each day. So why not choose intelligent components that change along with the way you need to change? Automation systems include devices that start with manual input requiring user identification through a remote network. With these devices, you can genuinely say you're ready for anything.
Motion detection: Automation check to safety, motion detection is essential in today's premises. With a vision of the area where movement takes place, you can keep costs below or optimize the cost-of-maintaining of excess energy. You might want to consider whole house activity transducers (like temperature and occupancy sensors) as part of your central home automation control system. Guests are an exception as there is no action detector to be put in place and ensure one of the highest and safest standards for your family's health environment.
Interactive user interfaces: Before selecting an innovative system, ensure it comes with controllable electromechanical actions (switch irons). Room lighting control: Most smart home systems allow you to tweak each room individually on-demand or preset programs that run when triggered conditions occur -as described in your schedule.
Warranty: You need stability managing the equipment you've placed down there, so investing in an annual maintenance contract can be a good idea. Now, what are you prepared to pay? A great deal of Homework's hassle-free simple Home Automation systems includes a starter installation containing the base equipment and a two-year comprehensive warranty. However, finding specific features you're counting on, like text messages or alert controls, can soon add to the fees.
How Do I Start Home Automation?
There are a few things you need to start Home Automation. The first is an internet connection, which you'll need to sign up for an automation service. You can also find a service through your local Yellow Pages or online. Once you have an internet connection and your service is activated, you'll need to install the software used to control your home automation system. This software can be found on the web, at your local hardware store, or even on the company's website. Once installed, the software will allow you to choose the type of home automation system that best suits your needs and budget.
What Are The Different Types of Home Automation Systems?
There are a few different types of automation systems, including voice control, motion capture, and ZigBee. Voice control is the most common type of home automation, and it allows you to use your voice to control various home devices. Motion capture is similar to voice control, but it uses movement data to control devices. ZigBee is a wireless technology that connects devices wirelessly and shares information between them. It's used in many different applications, such as controlling smart home devices like lights and locks.
What Are Some Common Products That Are Used in Home Automation?
Here are some common products that are used in home automation:
Kitchen Appliances/Cooking: If you have a kitchen full of new appliances with fancy features but don't understand how they work, then automation is worth trying out. If you buy your devices from a home improvement or electronics store, they may already come equipped with automation methods. However, there is also plenty of hardware available to buy if you're not comfortable messing with those you already have.
Music: Want to listen to the same tune each day while cooking dinner? Do it automatically – this way, there's no need for you to pay attention to the music any longer. With a few simple plug-ins and linkages, you can have your recipe site talk to the music site, which may then play your favorite tune at just the right time. You might not think this will appeal to you from an efficiency standpoint, and it might not. Still, sometimes home automation is the satisfaction that makes for happiness – and nothing satisfies more than listening to your favorite tunes in the kitchen.
Security and Lighting/Home Theater Controls: If you're afraid of being robbed or led through a dangerous neighborhood, use timers so that lights turn on when it gets dark. This is especially useful when anyone can arrive home in whatever style they wish using public transportation. If this worries you, then timers are worth looking at. While they're not complex or expensive, they do require timely companionship with electronics people for them to be installed right. Many things like this are why we recommend calling around to specialists in the community – here's a page where you can begin the process of finding someone you may hire to help out with home automation.
Current Trends in Home Automation
There are many popular trends today. One of the most popular is voice control, which allows you to interact with your home system through a voice command. This technology has become very popular because it's easy and convenient to use. Another trend is intelligent home systems, which allow you to connect different devices to your home automation system. These systems can include lights, thermostats, and other devices. They can also be used as controllers for your home system so that you can control things like the music or the lights from a distance.