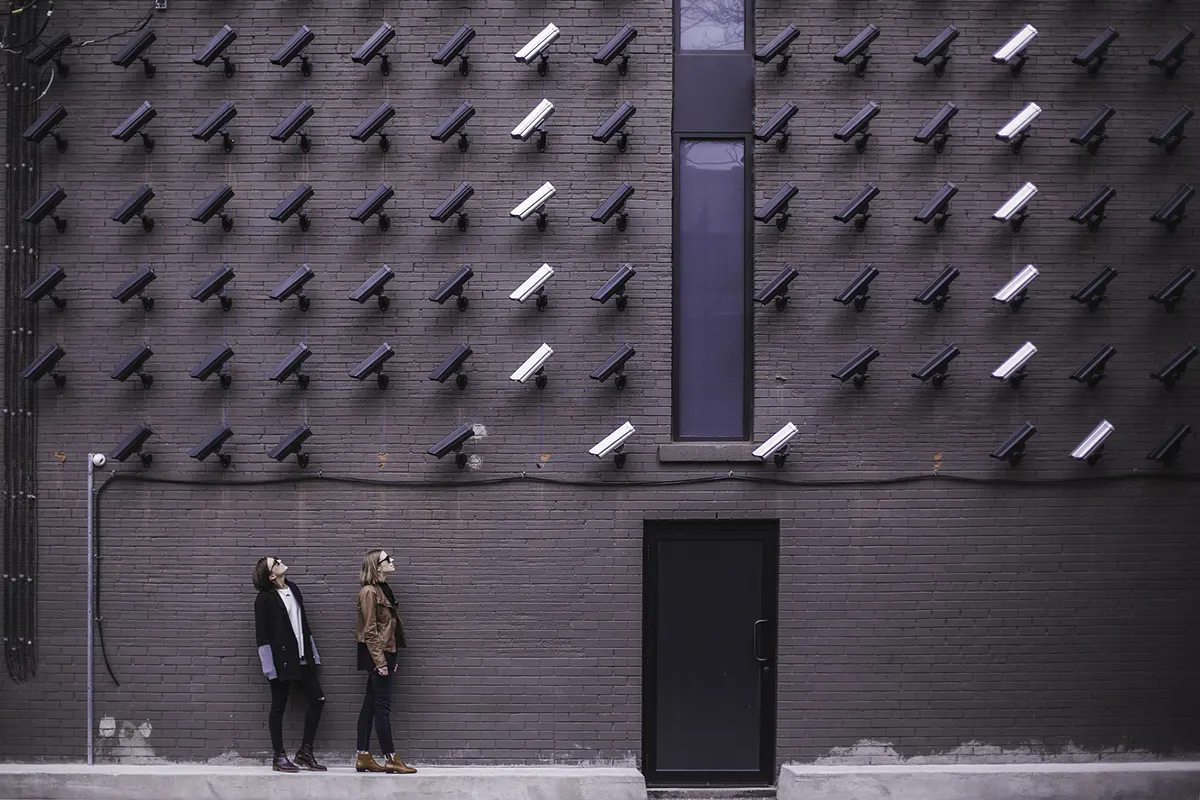 Here at Nextgen Electric, we often receive questions about what types of security cameras are best for installation in a home or business. Fortunately, the wide variety of security cameras available today lets any homeowner or business owner choose the best configuration of security equipment to protect their property. Mixing and matching different components can create a surveillance system that is perfect for your specific security needs. Here are the things you need to know about the different types of security cameras that can be installed as part of your security system.
Security Camera Types
Security cameras are generally designed for either indoor or outdoor use. Most people choose to use some of both types to get the best coverage for their property. The specific cameras chosen will depend on what areas you want to protect and what additional features you are interested in.
Outdoor Cameras
Cameras that are intended to be used outdoors are usually more expensive because of the additional features needed to allow them to operate efficiently in the elements. These features typically include a weather-resistant housing, a protective coating to withstand rain, sun, and dust, and specially designed power cords and battery compartments. Many outdoor cameras also include deterrent features, like motion-activated lights and alarms, to scare an intruder off before they can breach the property.
Outdoor cameras are typically positioned where they can overlook things stored outside of the property, like porches, parking lots, driveways, and backyard patios. They are also used to cover the areas near entry and exit points of the property, including doors, windows, and garages. Using outdoor cameras, the owner can see anyone or anything approaching the property and can alert law enforcement to potential intruders before they get inside.
There are three main types of power sources for outdoor cameras. Outdoor cameras that are wired through the wall to indoor outlets are the most labor intensive, but they do not have visible cords for intruders to tamper with. Cameras that are plugged in are limited for placement by the location of outdoor outlets on the property. Battery-powered cameras can be placed almost anywhere, but replacing the batteries can be a hassle and there is the chance that the batteries may lose power at a crucial time.
Indoor Cameras
According to crime statistics, about 80% of intruders enter a property through the first floor and nearly one-third gain access through the front door, so covering access points on the ground level is important. Indoor cameras are generally used to cover central locations with a lot of activity, like heavily used hallways and main entrances, to document the general traffic of the property. They can also be used to watch unattended areas with access to the property, like a basement door or storage room windows.
Strategic placing of indoor cameras can let you cover multiple areas with a single unit. They come in a wide variety of styles and colors so owners can choose ones that fit the architecture and décor of the property. Some indoor cameras also have built-in two-way audio to communicate with people in the home and virtual assistants, like Amazon Alexa and Google Assistant to control smart devices such as lights and thermostats.
Important Security Camera Features To Look For
High-definition recording – Having a security camera won't do you any good if the images it records are not crisp and clear. Look for cameras that have full high-definition (HD) resolution, 1080p resolution, or a 2-megapixel sensor.
Motion-activated automatic recording – If you don't set the cameras to record continuously, they should have the ability to detect motion and start recording for potential problems.
Smartphone alerts – If a camera is activated, it should send you an alert that the camera has been triggered and is recording.
Security company alerts – If you are having the property monitored by a security company, the triggering of a camera should send the company an alert so they can immediately begin determining what is happening.
Cloud-based server storage – Having the camera record to a cloud-based server lets you access the footage from anywhere and view the footage in real time, if desired.
Wide-angle lens – Cameras with a wide-angle lens cover more area with a single device, allowing you to see not only what is straight ahead, but what is happening on the left and right of the area as well.
Additional Features You Might Like
Pan-tilt capability – This capability allows you to move the camera around remotely to focus on different areas of the property.
Two-way communication – Cameras with two-way communication have a speaker and a microphone built in so that you can carry on a conversation with whoever is in front of the camera.
Scheduling features – Cameras that include a scheduling feature lets you set a time for the cameras to activate and deactivate each day without additional action from you, taking the risk of you forgetting to start the cameras out of the equation.
Integrated lighting – Some cameras trigger lighting as well as recording when a sound or motion is detected, flooding the area with light to deter intruders and produce better images.
Night vision – Some security cameras use infrared technology instead of lighting to let the camera see what is happening around it, producing black and white or green-tinted images.
Sound detection – Much like motion detection, these cameras are triggered to record when a sound is heard, like glass breaking or objects being moved around in the vicinity.
Other Things To Keep In Mind
Security cameras should be installed high enough that they cannot be easily pulled down or covered, but not so high that it compromises the image quality.
Use cameras with a wide field of view to cover large areas, like parking lots, backyards, or property lines.
Doorbell cameras are an unobtrusive way to watch the front door when someone approaches or presses the doorbell. Through an associated mobile app, you can see the visitor, talk to them through the built-in microphone, and scare off criminals intent on package theft.
Dome cameras provide a wider field of view than a regular camera due to their spherical design and are generally placed on ceilings to view an entire room.
Hidden cameras are designed to remain unnoticed and can be made to look like a variety of other objects, including mirrors, teddy bears, books, and photograph frames.
If you have more than one camera hooked up to your system, you can use a video splitter to watch multiple feeds simultaneously, instead of having to switch from feed to feed manually.
More than one person can monitor the camera feeds at any given time by adding a duplicator to the system.
Conclusion
The number of different types of security cameras available on the market today can make creating a security system for your property seem overwhelming. At Nextgen Electric, we are dedicated to helping you determine the best devices and packages for your specific security needs. Call us today to speak with one of our security specialists about creating your ideal security package.